Flight Training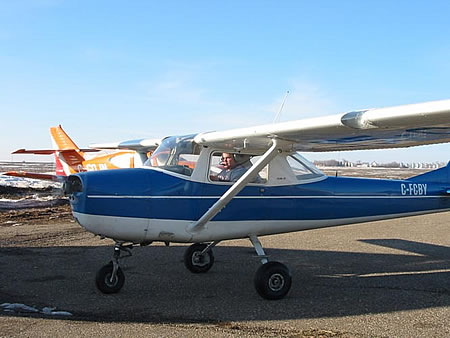 The following Flight Training Programs are offered:
Private Pilot License,
Commercial Pilot License,
Night Rating
Tail Wheel Conversions
We specialize in "one on one" ground school training and exam preparation with experienced flight instructors. Accelerated Programs offer students an opportunity to train daily in order to reduce away from home expenses. The training facility is recognized by Human Resources Canada as a Certified Private Educational Institution.
Both of the Cessna 150's are equipped with: NavCom, GPS Transponder with Mode C and Intercoms.