Professional Agricultural PilotTraining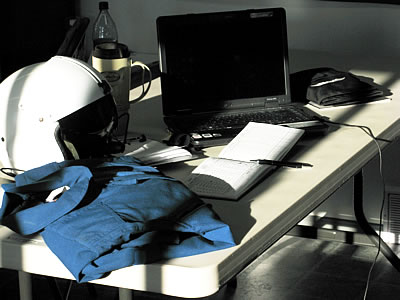 Ag Pilot Training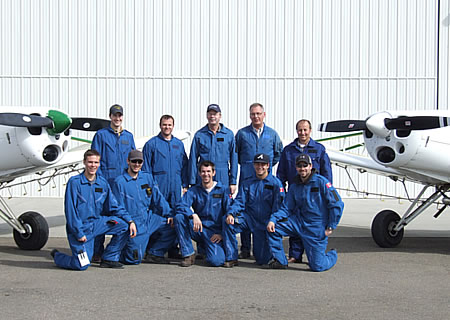 Class of 2012
Our Training Program Includes:
40 Hours Flight Training:
25 hours (minimum) of Dual Training in a Dual Seat Gippsland GA200
Solo Flight time is completed in a Single Seat Piper PA25
Ground Classes covering all aspects of aerial application techniques including:
Pesticide Application Training
GPS Training
Downloading GPS Data Logs
Interpretation of Work Orders
Understanding Weather Data Relative to Spraying
Throughout the 80's and 90's Battlefords Airspray trained ag pilots as required for the spray business using a Champ or a Cessna 140 for initial training and then solo experience in an Ag Aircraft like a Piper PA25 or a Cessna Ag Truck. In 1999 we decided to initiate a formal training program and created a unique Agricultural Aviation Training Program. We operate the only training school in Canada where the total training program is conducted in Agricultural Aircraft.
---
Two Seat Gippsland GA200

Equipped with:
- SATLOC
- M3
- GPS
- Micronair
- Flow Computer
- Smoker
- VHF Com Radio
- Transponder
- UHF Radio
- Intercom

Single Seat Piper PA 25

Equipped with:
- SATLOC M3 GPS
- Micronair Flow Computer
- Smoker
- VHF Com Radio
- UHF Radio

Looking for employment in the Ag Aviation Industry?
Why not check out the Canada Job Bank under Ag Pilot or look up the classified section on the Canadian Aerial Applicators Association Website.